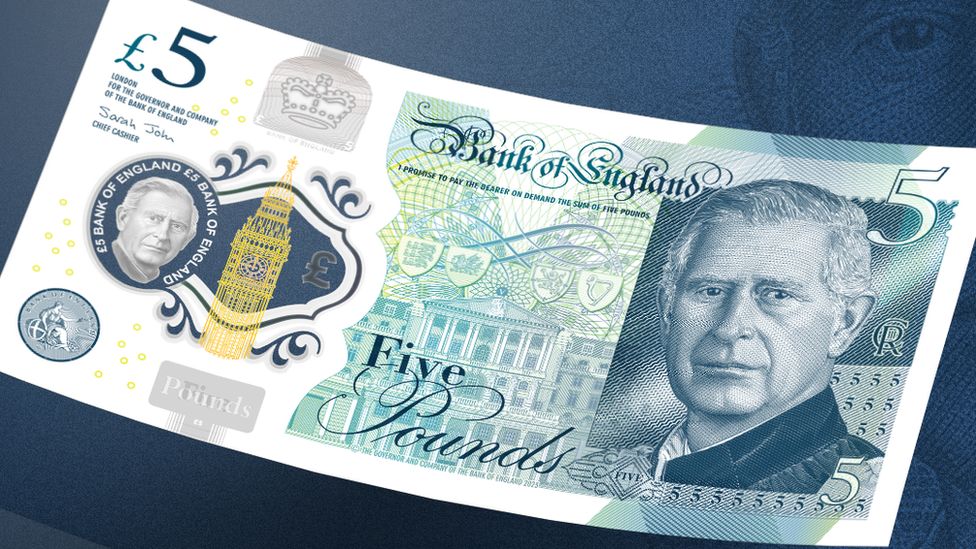 Tuesday saw the release of the first King Charles-themed banknotes from the Bank of England, which will progressively replace those with his mother Queen Elizabeth starting in the middle of 2024. After 70 years on the throne, Queen Elizabeth passed away in September, making Charles the new monarch.
The new five, ten, twenty, and fifty-pound polymer banknotes are identical to the ones now in circulation save for a photo of Charles on the front and a little cameo of him in the security window.
The King is just the second monarch to appear on our banknotes, therefore this is an important event, according to BoE Governor Andrew Bailey.
King Charles banknotes Unlike British coinage which has historically included pictures of the country's monarchs, Queen Elizabeth first appeared on BoE banknotes in 1960. The first coins with Charles's likeness into public circulation were released by the British Royal Mint on December 8.